Free online beauty courses in 2023
These free online beauty courses listed in this guide will help you hone your makeup artistry skills or to prepare you if you are brand-new to the industry.
Every Human desire to have a good appearance and some don't mind spending a huge sum on what can make them appear even more beautiful and attractive.
Makeup is a practice that involves applying cosmetics to the face, such as lipstick or powder, in order to enhance or change one's appearance.
To accomplish it correctly, it can be a challenging process that calls for a lot of talent and special skills.
A lot of makeup is applied to these actors, actresses, and artists in everything from the films we watch to the commercials and music videos we witness in order to enhance their beauty or change their appearances for a particular role.
One of the most varied profession options today, makeup artistry offers a wide variety of job prospects.
You might be interested in studying the craft of makeup artistry but have no idea how to get started, or you might be too busy with other commitments like work or school to find the time to do so.
Well, you can learn this skill online. Read through as we list out the free online beauty courses with certificates in 2023.
Free Online Beauty Courses with certificates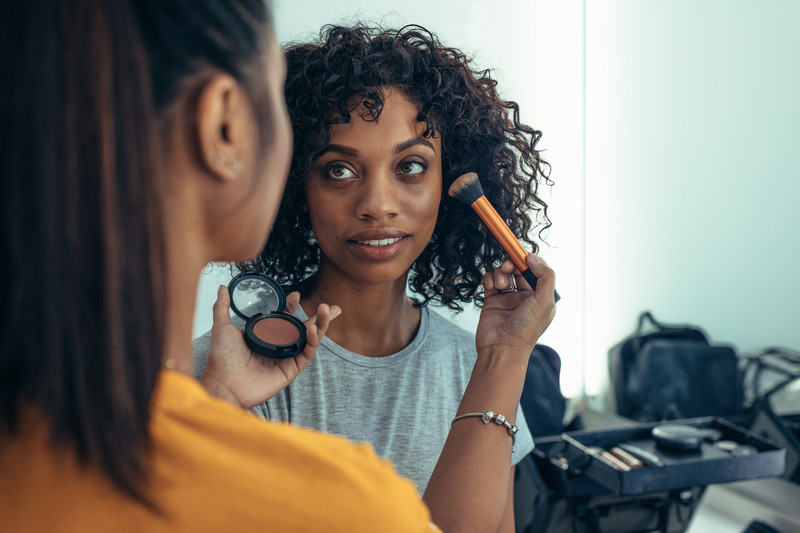 1. Diploma in Makeup Artistry
Diploma in Makeup Artistry is one of the free online beauty courses offered by Alison, and certificates are offered after completion.  This free online beauty course will  help you develop into a fully-fledged professional makeup artist and you will also learn additional makeup methods
To help you develop into a fully-fledged professional makeup artist, you will also learn additional makeup methods. You can enroll in this course if you've never learned the skill before or if you're already working in the area and want to refresh your knowledge.
2. Beauty Therapy Training Course
This free online beauty course from Shaw Academy will expose you to important things you need to learn about cosmetics, skincare, nails, body treatments, and hair removal.
After four weeks of consistent learning,  you will be issued a certificate, which you may use to demonstrate your expert makeup abilities to potential clients.
3. Nail Art for Beginners
This is a free online beauty course that is being held via Zoom to show you how to add nail art to your makeup talents, master it, and effectively provide the services to clients.
4. Nail Art – Advanced Techniques
Enrolling for this beauty course will help you discover the best ombre technique, how to use decals efficiently, and how to make gorgeous 3D flowers. This free online beauty course generally improve your skills in nail arts.
READ:
5. Swedish Body Massage Training
This body massage training will teach you specific Swedish body massage techniques. Enrolling in this beauty course will also give you the information and abilities necessary to perform a relaxing, therapeutic full body massage routine using a range of body massage techniques.
6. Brow Lamination, Shaping & Tinting Course
If you don't know how to draw the ideal brow when applying makeup to a client or friend's face, you won't be an effective or well-recommended beautician or makeup artist. Everyone working in the beauty industry ought to be familiar with this fundamental information, so if you don't, use this chance to enroll in this course.
One of The Beauty Academy's free online beauty courses is called the Brow Lamination, Shaping & Tinting Course. You will learn how to do the most popular beauty procedure currently offered in the market.
7. Brow Shaping, Lash & Brow Tinting Training
This Free online beauty course helps you in refining your makeup application skills and reach the advanced level. and it will show you how to properly and effectively perform treatments for eyebrow shaping and lash and brow tinting.
8. Acrylic Nail Extensions Training Course
Acrylic nails are synthetic or artificial nails that are applied to fingernails as fashion jewelry.  You can make a lot of money from acrylic nail extensions if you seize the chance to learn the skill now. They are especially useful in the theatrical and performance industries. You will learn how to effectively "position" nails to make them look extra pleasant and appropriate for any particular goal in this training beauty course.