Best Jobs for Trade School Graduates:
Having a bachelor's degree is not always the major way to earn a decent living. There are many trade school-eligible jobs that pays huge sum that is more than those paid to bachelor's degree graduates.
A lot of individuals are putting in for Trade certification and training due to the high cost of higher education.
Here in scholarshipsofar, we have compiled a list of the best jobs for Trade school graduates. Trade schools are not as expensive compared to Conventional high schools, and it also offers a definite career path.
What Is a Trade School?
In contrast to a standard four-year university, which provides students with a wide liberal arts and humanities education, a trade school focuses on teaching students with the technical information and abilities required for a particular job, such as welding and mechanical repair. There are both public and private trade schools, and many of them are for-profit businesses.
Trade school careers require advanced skills and training that students obtain by completing a postsecondary technical education program. Trade schools do not award bachelor's degrees like typical four-year colleges. Many high-paying trade careers require on-the-job training or an apprenticeship, such as electricians and boilermakers.
Trade schools only teach specialized skills and do not offer general education courses, which could cause you to remain in school for longer than necessary. A graduate of a trade school may get a certificate, diploma, or associate degree.
The only difference between a standard school and a vocational school is the length of time required to complete both. A typical school will need you to complete some broad classes, but a trade school will allow you to go right into the specifics. In addition, bypassing general education courses will save you a considerable amount of time. For some high school graduates, trade school offers a cheaper, more secure, and more steady career route and professional development than a four-year university education.
Also check: Best Civil Engineering Schools in Ohio 2023
List of the Best Jobs for Trade School Graduates
The following is a list of the Best Jobs for Trade School Graduates:
1. Dental hygienist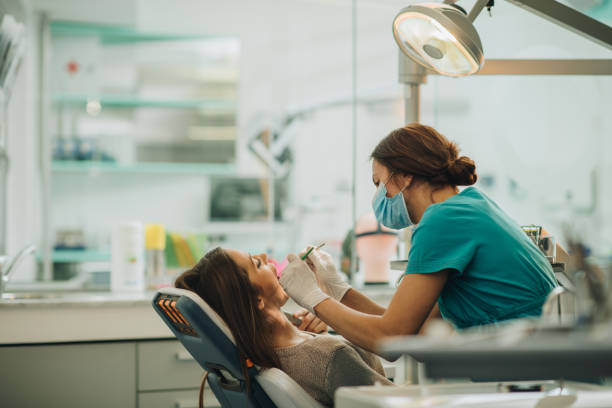 This Best jobs for trade school graduates is concerned with washing and providing general cleaning to a patient's teeth. Dentists work together with Dental hygienists in keeping a patient's teeth and gums healthy. This they carried out by cleaning the teeth, taking X-rays of the mouth, and also giving counsel to patients on ways to care for the teeth.
To work as a dental hygienist, you need a license, although it differs from state to state, and you will need a three-year associate's degree in dental hygiene.
If you enjoy working with people and have an interest in healthcare, this is a great Best Jobs for Trade School Graduates option for you.
See also: 15 Best Dental Hygiene Schools in California
2. Aircraft Traffic Controller (ATC)
Aircraft Traffic Controller is very important as far as the airport is concerned. They are in charge of monitoring the flow of planes entering and departing an airport and ensuring there's a safe distance between each of them to avoid a collision.
To apply for This Best jobs for Trade school graduates, you must be a citizen of the United States and pass medical and background investigations. You must also complete a Federal Aviation Administration-approved training program. The curriculum for the Associate's degree covers air traffic control.
Aircraft Traffic Controller isn't just for anyone as it requires complete focus but it rewards handsomely.
3. Department Supervisor for Margin:
A Department Supervisor for Margin is in charge of a company's margin department, which determines if a customer's credit application is granted and monitors account activity. There are no official training requirements to become a supervisor of the margin department. Conversely, an associate's degree in business, finance, or a comparable profession is advantageous.
This Best jobs for Trade school graduates require you to spend many years in the Margin department before rising to the post of supervisor.
4. Construction Supervisor:
A Construction supervisor is in charge of designing site layouts, handling budgets, and generally monitoring project progress.
This Best jobs for trade school graduates also involves being accountable for ensuring that projects are finished on schedule and within budget, and they must be available to address any potential concerns.
To be a Construction supervisor, you need the following: an associate's degree, a bachelor's degree, or significant professional experience.
5. Manager of an automobile service station:
A manager of a service station is responsible for operations in the automotive business. It might be a petrol station, a repair shop, or something else entirely. The manager determines business hours, recruits personnel, assigns job responsibilities, determines prices, and makes various other crucial decisions.
There are multiple paths to becoming a service station manager. A trade school can teach you how to become a mechanic, after which you can work your way up the ladder. You can even consider earning an associate's or bachelor's degree in business in order to grow more rapidly. Before you can become a manager in the automobile sector, you'll need some relevant experience. This is also regarded as one of the Best Jobs for Trade School Graduates.
See also: 12 Best Jobs For Veterans
6. Cardiovascular Technologist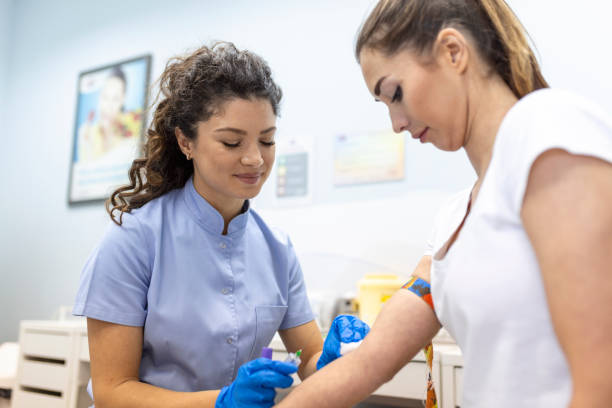 This Best jobs for Trade school graduates involves running medical technology to aid physicians in the diagnosis and treatment of heart-related and blood vessel conditions. These medical specialists administer EKGs, stress testing, and blood vessel inspections, among other treatments.
They can also major in echocardiography, invasive cardiology, or vascular technology.
To work as a cardiovascular technologist, you must have an associate's degree or complete a certification program at a hospital or school.
7. Elevator Mechanic
Just as the name implies, Elevator mechanics are responsible for the installation, maintenance, and repair of elevators, escalators, moving walkways, and other related machines.
The major criteria needed to be satisfied for this Best jobs for Trade School graduate is that you must complete a five-year apprenticeship program that combines classroom and on-the-job training. This program also requires a high school diploma or its equivalent for enrollment. If you pass the final examination, you can seek more advanced certifications.
8. Power utility workers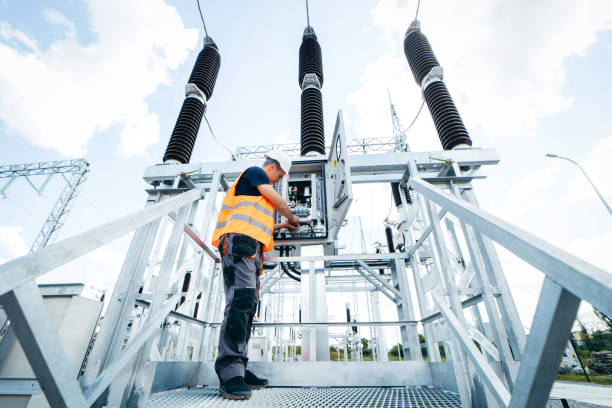 Installing, repairing, and maintaining electrical equipment are the duties of power utility technicians, commonly known as line workers. In order to access high-voltage power lines, they must sometimes scale utility poles. They work regular hours but may be compelled to work overtime if storms or other occurrences cause substantial power outages.
You could join an apprenticeship program to become a line worker after completing high school. In contrast, certification or an associate's degree are typically prerequisites for many technicians in the power utility industry.
This Best jobs for Trade school graduates requires a degree and also on-the-job training.
Check out: Best Civil Engineering Schools in Ohio 2023
9. Boilermaker
Boilermakers install, repair, and maintain boilers, closed vats, and other large liquid or gas storage vessels. In addition, they clean and inspect boilers for flaws. This Best jobs for Trade school graduates requires utilizing a wide range of equipment, including welding equipment and, increasingly, robotic and automated devices.
They may be compelled to travel to their workplace and remain there for extended durations. Apprenticeships or training programs are often how boilermakers acquire their skills. Possessing welding expertise and certification will increase your chances of acceptance into these programs.
10. IT Professional
If you are knowledgeable about computers, you can consider becoming an Information Technology (IT) personnel. his Best Jobs for Trade School Graduates requires the installation, debugging, repair, and maintenance of computer equipment. It may also involve educating them on how to use equipment and supporting them with independently troubleshooting computers.
There are numerous ways to enter the IT field, but an associate's degree in information technology will open many doors. Some employers also require certifications. They are not required but can help you stand out as a candidate.
11. Electricians
Electricians fix, maintain, and install electrical power, lighting, communication, and control systems in buildings. Trainees typically complete a four- or five-year apprenticeship. Some attend a technical program covering basic electrical information, circuitry, and safety, followed by a shorter apprenticeship.
Electrician apprenticeships include paid on-the-job training and technical instruction. Electricians who complete a trade program may qualify for a shorter apprenticeship. They gain skills in fire alarm systems, soldering, electrical code requirements, and blueprint reading. Unions and contractor associations offer electrician apprenticeships. Electricians who complete apprenticeships can qualify as journey workers and work without supervision.
Requirements vary, but most states require electricians to pass a test and earn a license. Electricians advance from journey workers to master electricians after completing a certain number of field hours.
12. Web Developer
If you are creative and computer literate, a career as a web developer may suit you. Developers of websites are responsible for both the technical and aesthetic components of a website. Additionally, they might write for their own websites.
Typically, an associate's degree in web design is required, however degrees in computer science, graphic design, and business might be advantageous.
Self-employed web developers account for around one-seventh of all web developers. However, they could work for computer corporations, design firms, or businesses with their own websites. This is also another Best Jobs for Trade School Graduates.