7 Highest Paying Pharmacy Jobs!
Are you interested in knowing about the Highest Paying Pharmacy jobs in 2023? The pharmaceutical industry discovers, develops, produces, and markets drugs or pharmaceutical drugs for use as medications to be administered to patients (or self-administered), with the aim to cure them, vaccinate them, or alleviate symptoms.
From sales to research and development, everyone has a position in the pharmaceutical sector. With the proper abilities and credentials, it is possible to earn a decent living.
The pharmaceutical sector manufactures the medicines used to maintain our health. Understanding the various occupations enables you to choose which positions match your unique skill sets. This article will examine the market's Highest Paying Pharmacy Jobs, their compensation, and their duties.
List of the Highest Paying Pharmacy Jobs 
Listed below are the Highest Paying Pharmacy Jobs:
1. Pharmacist Informatician
Starting off the list of our highest paying pharmacy jobs in 2023 is Pharmacist Information. This job description refers to a pharmacist who specializes in informatics use of technology to improve patient outcomes and pharmaceutical administration.
They are in charge of reviewing and setting metrics for health information systems. Also, They are technologically savvy and bring their knowledge of technology to the delivery of medications.
To get started in this field, you need a bachelor's degree in pharmaceutical studies and information technology. In addition, you must complete a Pharm.D. program where you study skills such as prescription delivery. Then, you must complete a residency program with a focus on pharmacy informatics.
On average, informatics pharmacists earn $121,165 per year. However, roughly 45 percent make more and can earn up to $175,000 per year.
READ:
2. Clinical Pharmacologist
This Highest Paying Pharmacy jobs in 2023, requires some responsibilities, such as designing new drug trials, submitting applications to the FDA, and monitoring any adverse medication reactions. Generally, Clinical pharmacologists are primarily responsible for drug research and development.
The minimum requirements for clinical pharmacologists are an MD degree and a medical license. Nonetheless, many possess a Ph.D. in clinical pharmacology.
These specialists are well compensated, earning $120,752 annually. Twenty-one percent of clinical pharmacologists earn between $137,500 and $151,499.
3. Inpatient Pharmacist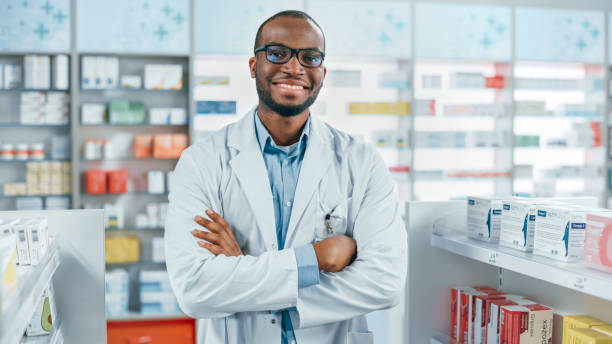 Inpatient pharmacists are medical specialists that dispense medications in hospitals. They will monitor the supply, dispense, and test the quality of stocked and utilized drugs.
Due to the critical situation of hospital patients, these pharmacists are more specialized than retail pharmacists. Whether it's an increase, a cessation, or a replacement, patients frequently require medication modifications. The inpatient pharmacist is responsible for ensuring that the correct medication is dispensed.
They work hand-in-hand with physicians and the pain management team to ensure that patients receive the correct amounts.
To become an inpatient pharmacist, you must forego a Doctor of Pharmacy degree and obtain a NAPLEX license.
Inpatient pharmacists earn an average of $130,702 per year, with 12% earning $156,000.This is another Highest Paying Pharmacy Jobs.
4. Medical Science Liaison
This Highest paying pharmacy jobs in 2023 involves ollaborating with physicians and educational institutions to promote the adoption of their products.
Medical Science Liason promote disease awareness and do educational presentations for pharmaceutical firms. These specialists supply product information for their employers.
They guarantee physicians use pharmaceutical items properly and serve as clinical trial advisors. Additionally, they publish trial outcomes in academic journals.
Medical scientific liaisons are required to hold a doctorate in a therapeutic area. Their average wage is $169,541. However, it varies based on region, experience, and employer.
5. Biostatistician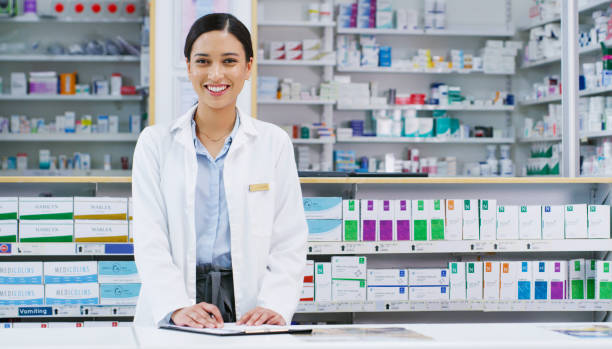 Biostatisticians are ideal for those who enjoy applying theory to the pharmaceutical industry. Their primary responsibility is to conduct analysis based on data summaries and statistics.
Together with medical colleagues, these professions produce novel research investigations. To spot changes in biological circumstances, they will employ mathematical models.
Bachelor's degrees in biostatistics, statistics, or mathematics are needed to become a biostatistician. Nonetheless, many positions require a master's or doctoral degree.
The average base income for biostatisticians is $145,163, while some leading organizations pay significantly more. It is also regarded as one of the Highest Paying Pharmacy Jobs.
6. Pharmaceutical Sales Representative
A Pharmaceutical Sales Representative work for pharmaceutical businesses and focus on selling their clients' medications. They primarily inform, educate, and market their products to physicians. They are accountable for setting up appointments, delivering samples, and closing the deal.
A pharmaceutical sales representative must possess great interpersonal skills and product expertise. C
These representatives earn an average of $89,862 per year but have the opportunity to earn up to $129,500 per year.  it is among the Highest Paying Pharmacy Jobs.
7. Drug Manufacturer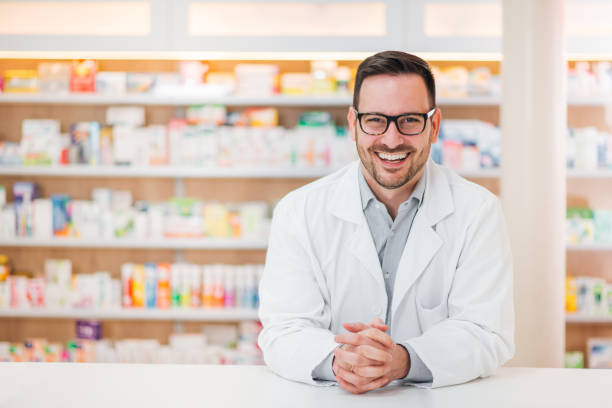 Pharmaceutical companies are responsible for the development and distribution of medications. They manufacture medical gadgets and transport them to healthcare facilities. Included in this category are hospitals, pharmacies, medical supply businesses, and mail-order facilities.
These individuals must have a profound understanding of biology, chemistry, and supply chain management.
Manufacturers of pharmaceuticals are obliged to employ a variety of machines to make the product. Basic drug production procedures include grinding, granulation, coating, and tablet pressing.
X-rays are utilized to guarantee the uniformity and quality of medications.
Numerous positions require certification to operate pharmaceutical production equipment. In addition, they will require a bachelor's or master's degree.
The average pay of a drug maker is $82,444.