15 free online computer science degree.
Getting a degree in Computer science has become a trend since many employees demand a particular computer skills from their employees and potential employees.
Students and proffesssionals interested in getting  computer science degree can get the necessary skills by enrolling in a free online computer degree program
A graduate in Computer science either online or offline can work as an application developer, software developer, programmer, coder, system analyst, video game developer amongst others.
Candidates with a degree in computer science can pursue employment in a range of disciplines, including business, the creative industries, education, engineering, medical, and science.
In this article, we did a through study on the top 15 Free online computer science degree to assist you in building a career from Computer science. This are what we come up with.
Online Computer Science Degree
A free online computer science degree offers you the added incentive of combining work with getting a degree. And even if you want to have time for other element of life like family, career and so on, a free online computer science degree gives you the luxury of doing that.
Mostly, A computer science degree is concerned with coursework in IT, computer systems and networks, security, database systems, human-computer interaction, vision and graphics programming language, numerical analysis, bioinformatics, software engineering and computing theory.
Before enrolling in a free online computer science degree, it is likely that you would like to learn about the possible career choices. Numerous possibilities exist, and your interests might help you choose the best one.
Computer Science Degree Professions and Wages
Probably, you desire to know what value is placed on a Bachelor's degree in Computer science before you commit your time, effort, money into it. We have provided a summary of pay potential, employment and projected job growth.
A Computer Engineer is responsible for the development of computer systems, hardware, software applications. And can also be referred to as a Software Engineer
A Computer Engineer task is not only limited to building of hardware, software applications but they are also involve in the testing of the devices to ascertain if they are in good working condition. They work in industries such as aerospace, automotive, data communications, energy, and information technology.
According to the U.S. BUREAU OF LABOR STATISTICS, the median annual pay for computer and information research scientists is approximately $126,830, but you can increase your earnings by advancing to a senior-level or management job.
In addition, the computer science career field will expand by 22% over the next 10 years, which is substantially faster than the average for all jobs.
List of 15 Free Online Computer Science Degree
Below is a list of the 15 Free online computer science degree you can take advantage of.
Computer Science-Stanford University via edX
Computer Science: Programming with a Purpose- Princeton University
Accelerated Computer Science Fundamentals Specialization- University of Illinois at Urbana-Champaign
Mathematical Thinking in Computer Science-  California San Diego
Computer Science for Business Professionals- Harvard University
Internet History, Technology, and Security- University of Michigan
International Cyber Conflicts- The State University of New York Online
Computers and Office Productivity Software- Hong Kong University of Science and Technology
User Experience Design- Georgia Tech
Web Development- University of California, Davis
Kotlin for Java Developers- Jetbrains
Learn to Program: The Fundamentals- University of Toronto
Machine Learning for All- University of London
Mathematical Thinking in Computer Science –  University of California, San Diego
Modern Robotics: Foundations of Robot Motion- Northwestern University
Natural Language Processing- HSE University
Free Online Computer Science Degree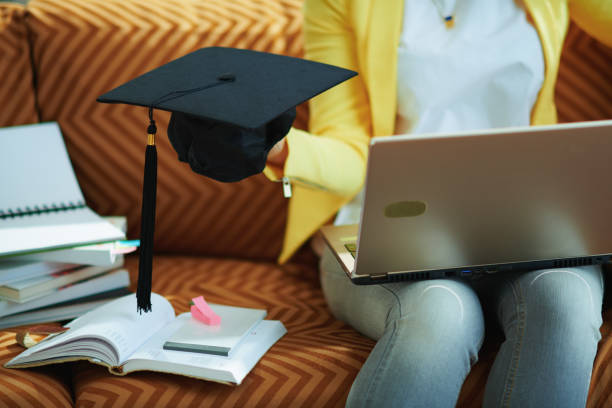 The Computer-science Stanford university via edX is a self-paced computer science education offered by Stanford online, whose delivery is on edX platform.
This is one of the greatest free online computer science programs for beginners that we've found, as it introduces the subject to users with no prior expertise.
This free online computer science degree course has no prerequisites and makes no assumptions. Students who are already well-versed in the majority of the aforementioned principles will likely find this course too elementary; nonetheless, it is great for novices.
It is possible to acquire a certificate of completion for $149, however it is not required because the course can be finished for free.
Princeton University provides about 40 hourse education on programming in computer science.
This free online computer science degree introduces and teaches students programming in general using Java.
This specialization in computer science foundations consists of three courses, each of which can be completed in audit mode on the Coursera platform for free to receive the whole specialization experience.
In the free option, you will not be able to engage in hands-on projects or obtain a certificate, but all other course components will be accessible. If you desire the certification but cannot afford to pay for it, you can apply for financial aid on the website.
The three courses are Object-Oriented Data Structures in C++, Ordered Data Structures, and Unordered Data Structures.
The free online computer science degree course, given by computer science professor Wade Fagen-Ulmschneider, is intended for students who have completed an introductory programming course in a language such as Python and can write programs.
Mathematical Reasoning in Computer Science is a 25-hour introductory computer science course that teaches students the mathematical critical thinking skills essential in all fields of computer science.
Students are taught discrete mathematics tools such as induction, recursion, logic, invariants, examples, and optimality as part of the free online computer science degree program. You will then apply the tools you've learnt to answer programming questions.
This course is designed for business professionals such as managers, product managers, founders, and decision-makers so they can make technological decisions even if they're not actual tech experts.
The University of Michigan offers a free online course on the history and operation of the internet, which is accessible to anyone interested in the subject. Internet History, Technology, and Security examines how technology and networks have affected our culture and way of life.
Students will learn about the evolution of the internet over the course of 10 units, from the advent of electronic computing during World War II to the rapid growth and commercialization of the internet as it exists today. Additionally, students will learn how to develop, encrypt, and deploy applications and websites. The training is ideal for both beginners and expert students and lasts around 15 hours.This is another online computer science degree.
Due to apparently daily allegations of worldwide cybercrime, the popularity of SUNY Online's free online course has increased significantly. Students will learn to differentiate between political espionage, data theft, and propaganda in International Cyber Conflicts.
In addition, they will learn to identify the major cyber threat actors, outline cybercrime attempts, and apply various psychological theories of human motivation to international cyber wars. The training is open to students of all proficiency levels and lasts around seven hours.It is also another best free online computer science degree.
8. Hong Kong University of Science and Technology's Computers and Office Productivity Software
This free online computer science degree offers courses in Computer Fundamentals and Office Productivity Software. This free online course in computer science is great for anyone wishing to improve their résumé or curriculum vitae with Word, Excel, and PowerPoint skills. Students will also learn how to edit photographs using GIMP.
Also covered are the many components of a computer as well as the software used on a computer system. The training is available to everyone, is taught in English, and lasts about 15 hours.
This is the course for you if you are interested in User Experience (UX) Design. The Georgia Tech course Introduction to User Experience Design includes developing alternatives and prototyping, among other topics.
It is recommended for novices and takes roughly six hours to finish.
Introduction to Web Development is a free online computer science degree course offered by UC Davis. This introductory course is great for anyone interested in a career in web development, as it covers fundamentals such as CSS code, HTML, and JavaScript.
By the end of the class, students will have a greater grasp of the structure and functionality of the Internet. Additionally, students will be able to develop and publish their own websites. About 25 hours are required to finish the course.
This free online computer science course is beneficial for intermediate-level programmers who wish to increase their skills. The educational website Coursera provides access to JetBrains Kotlin for Java Developers. Curriculum subjects include "Nullability, Functional Programming," "Properties, OOP, Conventions," and "Sequences, Lambdas with Receiver, Types." The length of the course is roughly 25 hours.
Do you wish to learn how to effect change in the field of computer science? Then you should investigate this free online course made available by the University of Toronto. Learn Programming: As its name suggests, Object-Oriented Programming is an introductory programming course.
The Fundamentals course teaches programming fundamentals and how to construct useful programs. The topic of the conline computer science degree ourse is Python programming. Beginners are welcome to join in this roughly 25-hour course.
Machine learning is one of the most popular topics in computer science, and Machine Learning for All contains all you need to know about it.
This free online computer science degree from the University of London does not emphasize the programming tools covered in the vast majority of other courses on the topic.
This course focuses on the principles of machine learning technology and the advantages and disadvantages of machine learning for society. Students will be able to train a machine learning module utilizing datasets by the conclusion of the course. The course is aimed for beginners and may be completed in around 22 hours.
READ MORE:
Mathematical Thinking in Computer Science is a free Coursera course provided by UC San Diego and HSE University in partnership.
The free online computer science degree covers the essential discrete mathematics tools, such as induction, recursion, logic, invariants, examples, and optimality.
The sole need is a basic grasp of mathematics, although a rudimentary grasp of programming would be useful. The course is intended for novices and is part of a larger discrete mathematics concentration.
This course instructs students on the principles of robot setups, including how and why robots move. Foundations of Robot Motion is an intermediate-level course that takes approximately 24 hours to complete.
FAQs On free online computer science degree
Why Should I Take Free Computer Science Courses?
Here are some reasons, why computer science courses must be taken:
• Computer science is part of everyday life, and it's here to stay!
• Taking classes in CS will teach you to solve complex problems better
• You can make huge, positive changes in the world
• It offers many options for a lucrative career
• You can gain employment no matter where you live
• You can freelance or work for someone else
• You can work alone or collaborate as part of a team
• CS can help you in any career, as those who understand computers are always valued in an organization
Can you do a computer science degree online?
Yes! Computer science online degrees are now available at most community colleges, many of which have open-door admissions policies, making it an easy way to get started.
Is a computer science degree not worth it?
Computer science is an ideal choice for students who enjoy math and problem-solving. Majoring in this field can lead to lucrative careers that will remain in high demand for the foreseeable future.