20 Best Jobs For Veterans:
It's quite a Herculean task for many service people to switch to a civilian profession. Also, after serving their country as military personnel, many will have to relocate so as to start a new venture or build a new career.
However, transitioning to a civilian profession can be a walk in the park. By focusing on our top jobs for Veterans, it can be much easier for servicemen to start another career.
List of the Best Jobs For Veterans
Listed below are the Best Jobs for Veterans;
1. Operations Director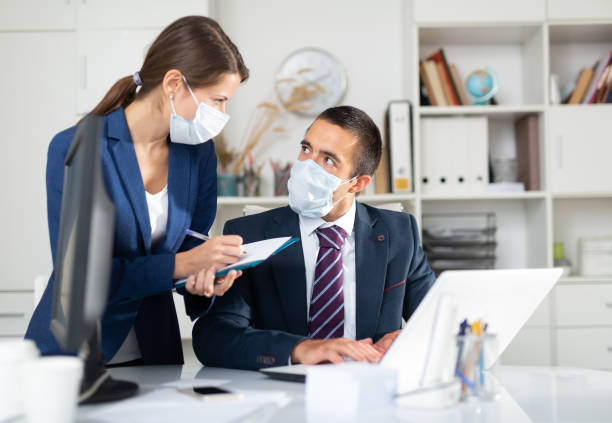 If you have exceptional leadership skills, this Best jobs for Veterans can be suitable for you.
As Operations Director, you will be in charge of managing strategic projects, formulating policies, and also ensuring the smooth running of a company.
Usually, the certificate required to be an operations Director is a bachelor's degree in business administration or a closely related profession.
And an operations Director earns an average of $103,650 annually.
2. IT Manager
If the time you spent as military personnel concentrated on Information Technology, making the transition into the position of an IT manager will be seamless.
This Best jobs for Veterans also requires a Bachelor's degree and other relevant certificates. These professionals supervise the organization's computer needs, including infrastructure requirements, devices, and application
You stand to make approximately $151,150 annually from this profession.
3. Project Manager
As a Project manager, you would spend your time supervising and organizing huge projects, acting as a key source of leadership, and ensuring that everything stays organized and on track.
The average annual salary is approximately $130,531, making this a career option worth investigating.It is also among the Best Jobs For Veterans.
4. Civil Engineer
After receiving their degree, many civil engineers begin their careers in the military. If you are a veteran with relevant experience, transitioning to a civilian career in the same industry may be rather uncomplicated.
Regarding compensation, civil engineers can do fairly well. In most circumstances, you may earn close to $88,570 per year, and there would be ample chance for advancement.
5. System Administrator
As a system Administrator, you will be responsible for ensuring the network runs appropriately and securely. If your military employment entailed network management, it can be rather easy to obtain a comparable civilian position. In addition, you may earn approximately $84,810 per year, which is rather excellent.
This is also regarded as one of the Best Jobs For Veterans.
6. Computer Support Professional
If you have experience with technology and are interested in a job that does not necessarily require a bachelor's degree, becoming a computer assistance specialist could be a great option. Typically, you will work in an IT department, offering assistance to end-users with computer-related concerns.
Around $55,510 per year is a common salary. You can also advance over time and potentially earn more than six figures.It is also among the list of the Best Jobs For Veterans.
READ:
7. Office Supervisor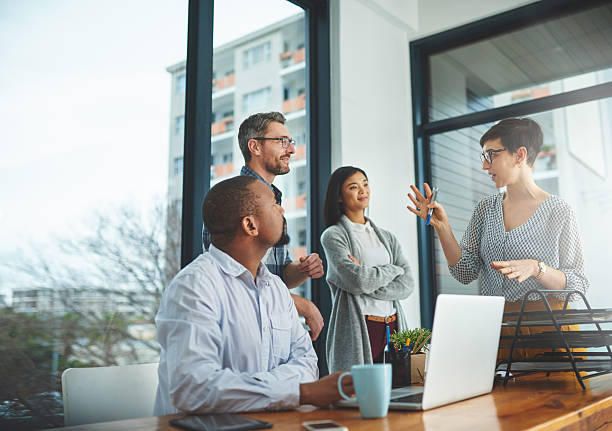 One advantage of pursuing this professional path is that a college degree may not be required. In addition, you may earn roughly $81,056 yearly, which is respectable.This is also one of the Best Jobs For Veterans.
8. Officer of the law
Numerous military personnel are ideally suited for police employment. There is a great deal of structure, and your existing experience will be highly valued, which will facilitate the transfer.
In rare instances, a Bachelor's degree may be required for police officer employment. Yet, this is not always the case. Yet, if this is the case, it may still be worthwhile, given that you might begin earning a salary of approximately $67,290 per year after you join the police force.However, it is one of the Best Jobs For Veterans.
9. Medical Emergency Technician
If you once worked as a military medic, transitioning into a medical emergency technician will be seamless. You would use your experience to assist the public during medical emergencies by giving immediate care and transporting patients to local hospitals. Medical Emergency Technician is one of the best jobs for veterans and annual compensation of close to $36,650 is the standard.
10. Security Officer
If you're searching for a simple transition, you might also consider a security guard. There is no requirement for a college degree, and your military experience will be highly respected. In addition, the job itself is simple, consisting primarily of monitoring an area and ensuring that only authorized individuals gain access.
Beginning salaries average roughly $31,080 per year or $14.94 per hour. Nonetheless, you might theoretically advance, bringing your annual salary closer to $62,450.It is also among the Best Jobs For Veterans.
11. Truck Driver
Also on the list of our Best Jobs for Veterans is Truck Driving. Many, military personnel have driving experience. If you enjoy driving, a career as a professional truck driver may be a natural choice for you.
Typically, delivery truck drivers earn approximately $34,340 per year. If you elect to obtain a CDL first, the average salary is approximately $47,130.
12. Mechanic
Mechanic is another  Best Jobs For Veterans where a transition may be smooth. These professionals aid in the repair of a range of automobiles utilizing very common tools and techniques.
The amount you can earn depends on your niche. Automobile and diesel technicians normally earn around $44,050 and $50,200 per year, respectively, whereas airplane mechanics typically earn around $66,440 per year.